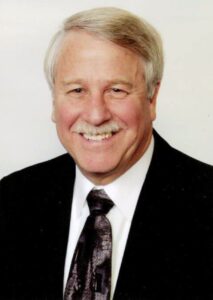 Honoring Chiropractic Legend Dr. Joe Strauss
A Letter from Trustee Judy Nutz Campanale, D.C., A.C.P.
When you think of Dr. Joe Strauss, you may think of the 26 books he
has written. You may think of his involvement in opening a chiropractic college in the Philadelphia area. Or you may think of his incredible practice where, tens of thousands of people received regular, lifetime, chiropractic care. The truth is, you may think of all these things because of the enormous impact
he has had.
Because of the gifts that Dr. Strauss has given to the chiropractic profession and to humankind, we seek to honor him in a significant and lasting way by renaming the Sherman College of Chiropractic Bookstore in his honor. The project is particularly timely now as Dr. Strauss' health has begun to decline due to significant strokes he experienced in 2013 and 2019. This makes NOW a wonderful time to let Dr. Strauss know how much his colleagues and friends appreciate him.
Status Update
The library has been named after Dr. Strauss.
Who We Are…
The Chiropractic Fellowship of Pennsylvania (CFoP) was established in June of 1967 to help protect the rights of principled chiropractors. The Fellowship has a lasting purpose attitude; embracing the idea that one should love, serve, and give from one's abundance without compromise.
CFoP members have numerous types of practices from cash to insurance, various office procedures, and different adjusting techniques. What unites us is not what is in our office, but what is in our hearts. We stand firm on the belief that everyone should have access to chiropractic care for the correction of vertebral subluxation. We are dedicated to protecting your rights and privileges to practice chiropractic in the state of Pennsylvania.
There are no upcoming events at this time
CFOP's Position on "Choosing Wisely"
X-Ray Guidelines
Become a Member or Renew
Your Membership
Member Benefits
Provide updates on political issues, potential law changes, current insurance information, and other issues relevant to your particular area.